Outpatient Addiction Recovery in Florham Park, NJ – Summit Behavioral Health
Personalized Treatment Programs
Summit offers an outpatient treatment center for drug and alcohol abuse in Florham Park, New Jersey, as well as 3 others locations in New Jersey and Pennsylvania. Here we focus on treating the mind, body, and spirit for all ages struggling with substance and chemical abuse.
Phone Number:
Frequently Asked Questions
Unlike other outpatient drug rehab centers, we do not only offer treatment for the addiction itself. At Summit Florham Park, we offer programs that address addiction and co-occurring mental health disorders because both are inextricably linked. In fact, the National Institute of Mental Health estimated that of the 20.2 million adults in the U.S. who had a substance abuse disorder, 7.9 million of them also had a present mental health condition.
What's more, our therapy and counseling sessions feature smaller groups, which gives our clients the attention they need.
We specialize in offering treatment services to teens and adolescents, one of the most vulnerable groups of people in the sphere of substance addiction. We also specialize in family and marriage addiction treatment. We also feature cutting-edge modalities such as mindfulness therapy, which arms clients with useful strategies in tackling their substance abuse and behavior. Because addiction is often a lifelong struggle, we also provide weekly aftercare checkups on past clients to help them avoid the snare of relapse. In other words, we do not stop caring for you once you walk out of the door.
Monday-Thursday: 9am-9pm
Friday: 9am-7pm
Our clients would probably say that we provide the tough love, care, fairness, and attentiveness of a loving but overbearing parent. Yet, they would probably add that our Summit Florham Park staff truly cares about their health and wellbeing.
Here are some examples of what two clients have actually said:
"I had to take a moment to write you (and this applies to every single one of you!) I cannot thank you enough for the genuine, loving care I received from day one. You were the warmest, hardest working, calming, and wonderful staff I have ever had taking care of me; and trust me, I have been to many facilities in the past year (4!). Please know the comfort you made my stay, how incredibly grateful I am, and I will forever remember you. Thank you! Thank you! I wish you nothing but success as you grow!"
— Sincerely, Lauren S. Sept. 2014
P.S. It is the most beautiful place I have been by far!
"My name is George Lambert, I am an addict. I have been abusing drugs and alcohol for many years, for so many my body doesn't know anything else. My family has given up on me because I gave up on myself. I went on the web and typed in addict and Summit at Summit popped up. I clicked on it and read so many good things it made me want to call. When I did the girl on the other line talked to me and made me feel like I was a person and she helped me through the process of getting here. Once I arrived from the second I entered Summit they made me feel great. I've been here 5 days now and I have no regrets about choosing to be treated at Summit. From the nursing staff down to the techs that help out so much, they made my stay comfortable and serene. I would help another person with addiction by telling them about Summit and the great place that it is."
—George Lambert
That we care and that we meet their needs. We also want them to say that they come away from treatment sessions feeling understood and not judged and our licensed and experienced staff provided them a peerless standard of care.
We offer a variety of payment options in order for you to receive treatment. We also accept most major insurance carriers including:
Aetna
Beacon
Cigna
HealthSmart
United Healthcare
USA Managed Care Organization
Summit Florham Park Location
Welcome to Summit Behavioral Health where we offer an array of holistic substance abuse treatment programs located in the borough of Florham Park, about a 45-minute train ride from New York City. Our treatment center is one of six campuses located in the Northeastern region of the United States, and one of four campuses located in New Jersey. We also have facilities in Pennsylvania and Massachusetts.
As part of the Delphi Behavioral Health network, we specialize in providing our clients comprehensive, evidence-based treatment that is tailored to their specific needs, eschewing the cookie-cutter, one-size-fits-all approach of other rehabilitation facilities.
Summit at Florham Park offers affordable treatment that addresses the entire person — mind, body, and soul. What's more, our programs not only treat various kinds of substance addictions, but they also address present mental health issues and the unique considerations of all clients, no matter the age group. Plus, our outpatient drug rehab programs are designed to fit into busy schedules.
The modalities we provide include:
Partial care (adults)
Intensive Outpatient Program (IOP for adolescents and adults)
Yoga
Cognitive Behavioral Therapy (CBT)
Motivational Interviewing (MI)
12-step
SMART recovery
Family systems
Mindfulness
Meditation
Aromatherapy
Art therapy
Mindfulness
At our Florham Park facility, we cultivated an environment that embodies the very idea of serenity: a comfortable and tranquil atmosphere where our staff can help you engage in the life-changing process of healing and recovery.
Not everyone can afford to put their lives on hold to seek treatment, so we designed an intensive outpatient treatment program (IOP) to give clients the comprehensive therapy they need, along with the freedom and flexibility they require to attend to their daily obligations.
We understand the extent to which substance abuse, particularly opioid addiction, has ravaged entire communities, ensnaring everyone from teens to working adults and the elderly. We also understand the toll addiction can have on families. So we developed programs to meet the needs of those groups.
The teenage years are pivotal and substance abuse during this period can result in life-altering complications and even death. That's why we offer programs to treat teens before abuse and addiction consume them. At Summit at Florham Park, we provide an adolescent early intervention and prevention program (EIP) that provides teens with peer support, along with treatment and relapse prevention treatment.
We also offer family counseling programs to support people who have loved ones battling addiction. Utilizing this treatment approach allows us to equip families with strategies and methods to help their loved ones break free from substance abuse.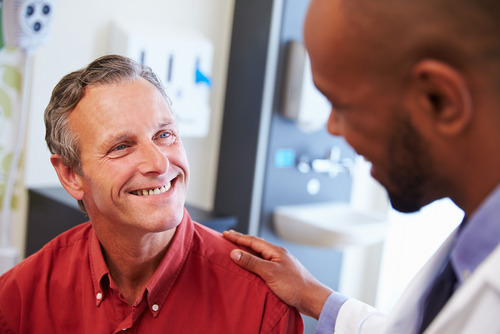 Finally, at Summit, we understand the universality of addiction and its impact on people from all walks of life and spiritual backgrounds. That is why we provide traditional 12-step treatment along with proven, alternative methods such as SMART recovery.
The professional, certified recovery we offer does more than treat the addiction itself. It also provides cutting edge therapies such as mindfulness, yoga, meditation, art, and aromatherapy, which are all designed to restore the soul.
Plus, we are open Monday through Friday and accept many of the major insurance carriers.