Addiction treatment is not something that a person starts, participates in for a set time, and then can declare him or herself "finished" or "cured." The term "recovering" addict or alcoholic has been chosen for good reason – the process is ongoing.
Discover how our intensive outpatient treatment program (IOP) provides early and ongoing addiction recovery support.
Advantages of an IOP
People who cannot leave their employment, school or family responsibilities for an extended time to attend an inpatient program can get help at our IOP.
Uses local resources, and a recovery program can be scheduled around your existing schedule.
You can feel more comfortable about knowing that you can go home every day and sleep in your own bed, rather than "checking into" and living at a residential home.
Less expensive than a residential program; if health insurance coverage pays up to a set amount, you will get more "bang for your buck" by choosing this type of program.
Who is a Good Candidate for an Intensive Outpatient Program?
Outpatient treatment will work well for a person who is self-motivated enough to keep appointments and committed to "walking the walk" in staying sober without the heavy structure of an inpatient treatment program.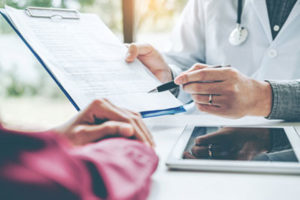 An IOP is also best for an individual who has a stable and safe home-life and who does not have a severe long-term addiction.
This type of program is also flexible, and can be structured to meet a client's individual needs. Our Intensive Outpatient Program includes daily meetings to create structure and fill in down time which may lead to boredom and create an opportunity for cravings and trigger.
What Intensive Outpatient Treatment Includes
At Serenity, we offer flexible schedules that include day, evening and weekend sessions for our clients' convenience. Our Outpatient treatment program includes:
Customized treatment plan
Individual sessions with a therapist
Group sessions with a counselor
Family counseling
12 Step programs
Holistic therapies
Relapse prevention plan
Ongoing support, as appropriate