The prospect of treatment is a daunting task for those facing the uncertainty of tomorrow. We understand that you may be experiencing anxiety over the unknown, and that's OKAY. Trying to get through life as a functioning drug user will start to wear you down, and eventually, it's time to reach out for the help you need. While each case is unique, there are still several questions we receive from all clients on their way to treatment that you may be sitting here wondering.
The focal point of our admissions department is to make treatment as worry-free as humanly possible so that you only worry about your recovery. Below we will go over what to expect and provide a bit of information that will make this process easier for you.
What is Addiction?
Addiction is often portrayed differently in movies and television than reality. It is a disease that affects our reward center in the brain and is tied to cravings and motivation. Addiction is diagnosed as a severe substance use disorder, which is specific to the type of drug you've become addicted to using.
If you are addicted to alcohol, for example, you are considered to have a severe alcohol use disorder. Addiction is characterized by prolonged or compulsive use of drugs or alcohol despite harmful consequences.
In a majority of cases, however, those struggling with addiction are not aware that their drug or alcohol use has become an issue. Others may notice their usage has escalated, but can't stop.
Addiction is viewed as a progressive disease, which means it will worsen over time. Treating the underlying issues early on will allow you to avoid the worst consequences, such as long-term health problems or destroyed relationships.
What Happens in Addiction Treatment?
The point of addiction treatment is to take care of the physical symptoms, as well as the chemical dependency portion of it. Underlying social and psychological problems will also be addressed to assist you from all angles. Addiction will eventually impact your physical and mental health, and will then destroy the legal, social, and financial aspects of your life.
Treatment typically involves both clinical and medical professionals to address these multiple needs. You could also work with case managers to tackle your day-to-day needs, such as financial help, job hunting, or housing.
Addiction treatment is broken down into four specific categories that include:
Medically Managed Inpatient Services (Medical Detox): A process that consists of 24-hour care from medical professionals during the withdrawal phase of treatment. Detox often involves the usage of medication to alleviate symptoms or taper you off drugs or alcohol. Detox lasts anywhere from five-to-seven days but could take longer in severe cases.
Inpatient Treatment: A step in the process that involves 24-hour medical monitoring and clinical care. This particular level is for those who do not require medical detox but need a higher level of medical or psychological care.
Intensive Outpatient Treatment (IOP): IOP typically involves more than nine hours of treatment every week. You will be able to live on your own at night. While partial hospitalization (PHP) falls under this category, it requires more than 20 hours of treatment services each week.
Outpatient Treatment: This stage involves less than nine hours of treatment per week, and it will allow a client to continue working through therapy and have more time to fulfill obligations in their everyday lives.
What Levels of Care Does Summit Behavioral Health Offer?
Summit Behavioral Health offers all of the treatments listed above. Our primary focus is to provide the highest levels of care for those needing any level of treatment. We want to work closely with our clients to determine what they need and create a tailored plan around what will work best for them.
What Type of Therapy is Offered at Summit Behavioral Health?
We consider addiction a complex and complicated disease that comes with various psychological and medical consequences. Unfortunately, there are several underlying causes of addiction, which require a hands-on approach. For that reason, we offer evidence-based treatment approaches that will vary based on your current needs. Some of these include:
Dialectical Behavioral Therapy
Cognitive-Behavioral Therapy
Relapse Prevention
Motivational Therapy
Client Care Coordination
Life-Skills Development
Dual-Diagnosis
In spite of each therapy offered, it's not likely you will be required to participate in them all. We pride ourselves in providing various options to meet your unique characteristics.
Is Treatment Affordable?
The most common barrier to receiving addiction treatment is the associated cost. Yes, as you might expect with other areas in healthcare, addiction treatment is costly. However, Summit Behavioral Health is committed to removing this barrier and making treatment attainable for you or a loved one. We work with several major insurance companies to make this a reality for our clients. We accept coverage from the following providers:
Beacon
Aetna
Cigna
Blue Shield
ComPsych
Coverage may depend on your provider and plan, but you can find out today by contacting a knowledgeable Intake Specialist at Summit Behavioral Health. You may also reach out to a representative at your insurance company to determine how much coverage they offer for the program that may be of interest.
Is it Worth the High Cost?
You should never put a price on your life, and if addiction has caused it to spiral out of control, it is worth the cost. Addiction can take away your ability to gain meaningful employment or find stability financially. When it is left untreated, it may cause legal issues, relationship instability, or health problems. When you work to overcome your addiction and find meaning in your life after drugs or alcohol, the cost will not matter much. Addiction treatment is a smart investment.
Will I Be Comfortable at Your Facility?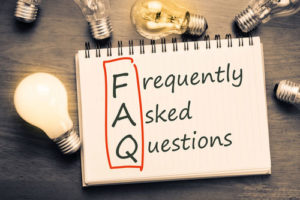 We may have spoken mostly about the safety and effectiveness of our treatment center, but another area of focus is the comfort we provide for our clients. Summit Behavioral Health is considered a luxury treatment facility, which means that we pay attention to the little details. We provide clean facilities in a setting you might expect at a resort. We know that overcoming addiction is challenging, and perhaps the hardest obstacle you've ever had to overcome.  We want to alleviate as much of the stress attached as possible. We come highly recommended by our clients and have treated thousands successfully in the past year.
Is Summit Behavioral Health Accredited?
Yes, we take pride in our accreditation and have been awarded the Goal Seal of Approval from the Joint Commission. The Joint Commission is responsible for rating the quality of facilities in certain areas, which includes patient treatment and patient rights.
What Should I Bring to Treatment?
Most of the materials required will be provided through treatment, but there are a few things you'll need on your first day. These include:
A valid insurance card
A picture I.D.
Any over-the-counter medications you need
A prescription card for any medication you take
A credit or debit card
Contact information
A cell phone for use when traveling to the treatment center
Please do not bring illicit drugs, weapons, drugs without a prescription, alcohol, products containing alcohol, or expensive valuables. You should bring a sweater, notebook, and a pen.