New York is amongst the most famous cities in the world, and it's where millions of immigrants first landed on U.S. soil decades ago on their quest for freedom. Many outsiders see the city as one that never sleeps, while others know it as the Big Apple.
No matter your thoughts or views on New York, it's a significant metropolitan city where many people turn to alcohol to cope with the stresses induced by such a massive area.
Although alcohol consumption is widespread throughout the United States and beyond, the state of New York sees above-average numbers. Whether it's the larger population or stresses that come from major cities, alcohol is ubiquitous statewide. For some, the 24-hour nightlife may start their alcohol use disorder (AUD), while others are on the tail end and drink to avoid deadly withdrawals.
The state, as a whole, boasts a massive population of 19.45 million, as of 2019. The topic of drinking alcohol may always be taken lightly, but New Yorkers use the drug regularly.
While other drugs have stigmas attached to their use, alcohol is widely accepted by famous athletes and powerful politicians. In many cultures, drinking is viewed as a rite of passage, where drinking too much is followed by laughs the next day for the mistakes you made while sloppy and drunk.
Unfortunately, for some, casual consumption can lead to addiction and cause you to lose control of your life. If you find yourself in this position, alcohol rehab in New York could save your life.
New York Alcohol Rehab Statistics
Statewide, an estimated 1.9 million New Yorkers have a substance use disorder. Fortunately, New York has the country's largest addiction services system, and it has been continuously working on reducing the number of New Yorkers who drink and use drugs. New York City deals with the most prominent levels of abuse, and 24 percent of all hospitalizations in the Bronx region were alcohol-related. In addition to these numbers, 30 percent of hospital admissions in Brooklyn were caused by alcohol, Staten Island, with 6 percent, while Queens had 19 percent of alcohol-related hospitalizations.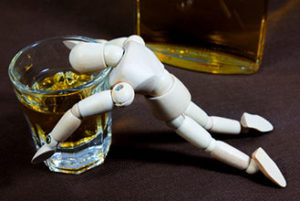 A 2015 American Community Survey conducted by phone found that 56.7 percent of participants were current drinkers, while another 17.2 percent reported binge drinking. In addition to these numbers, 5.4 percent drank heavily, but because of stress and other factors, these numbers shouldn't be eye-popping.
Unfortunately, across this beautiful nation, 88,000 people fall victim to alcohol abuse and die each year, according to the National Institute on Alcohol Abuse and Alcoholism. If you are struggling with alcohol addiction and fear the dangers of alcohol withdrawal, it might be time to consider alcohol rehab in New York.
Benefits of Alcohol Rehab in New York
Behind physical inactivity and tobacco, alcohol is considered the third leading cause of preventable death in the country. Alcohol use disorders are often severe, and they can interfere with your work, school, or family life.
Alcohol rehab in New York may be the answer to all your questions, and by attending treatment, you can start working on these strained relationships. Alcohol rehab can help you detox in a safe environment where you don't have to worry about seizures or the potential for death.