Traditionally, the treatment of addictive behaviors involved physicians, therapists, and support groups. The backbone of recovery from a substance use disorder is treatment from trained professionals who help the client develop a plan of abstinence and then implement the plan.
A recent trend in treatment for addictive behaviors is the sober coach, sober companion, sober buddy, or recovery coach. This person may not be a trained professional, though some sober coaches have training in addiction treatment. A sober coach inspires people who are in the early stages of recovery.
What Is a Sober Coach?
Sober coaches are closely related to life coaches, who often motivate people in business. The goals set by sober coaches are similar to the types of goals that life coaches provide for individuals' careers.
The goals of a sober coach include:
Installing a sense of accountability in the recovering addict by ensuring the individual maintains their treatment program
Providing expertise or support to help individuals in the early stages of recovery maintain the goals of the recovery program
Instilling motivation in individuals to stay in their treatment program
For the most part, sober coaches do not provide formal treatment. The service is sort of a bridge between formal treatment and peer support groups.
Sober Coaches Provide The Following Services:
Daily conversations to help people who are in recovery
Goal-setting assistance
Help with creating healthy habits
Exploring how resources in the community can support the person
Assisting the person with building specific skills and recovery strategies
One can hire a live-in sober coach to oversee their recovery program. The coach will stay with the client 24 hours a day, providing motivation to attend treatment sessions and helping the individual stay away from substances of abuse.
The sober coach is a motivator, cheerleader, and adviser for those in recovery. Use of a sober coach, particularly a live-in sober coach, can reduce the rates of relapse.
Training for Sober Coaches
Some sober coaches or recovery coaches may be therapists or other health care professionals, whereas others may have no formal training at all.
Just as there are life coach training programs that can provide certifications, there are similar training programs available for sober coaches. This is a strictly private certification associated with the completion of the organization's program.
There are no formal licenses, and there is no statewide licensing exam like the ones that therapists, psychologists, and physicians must pass to practice. Thus, sober coaches may have no certification or training.
The Few Programs That Are Available For Training Sober Coaches Appear To Be General In Nature. The Key Assets Of A Sober Coach Include:
A basic understanding of addictive behavior and neurobiology associated with addiction
Identifying and confronting resistance to treatment
Problem-solving, communication, and goal-setting abilities
An empathetic approach
Creativity and time management skills
People who want to hire sober coaches should ensure that the potential coach has these basic skills.  Sober coaches who are licensed in psychology, social work, or counseling would be preferable to those who only go through a training program from one of the private professional coach organizations.
Research on the Effectiveness of Sober Coaching
There is an abundance of research on support, motivation building, and companionship in the treatment of numerous types of psychological disorders, including addictive behaviors. However, no formal standardized sober coaching platform has been evaluated by any type of clinical research trial.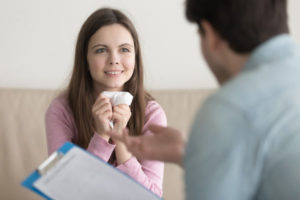 While the support an individual receives from a sober coach is most likely going to be positive and helpful, there is no empirically validated evidence that sober coaching adds anything to traditional treatment for substance use disorders.
A sober coach should not be used as a replacement for therapy.
Cost
Unlike 12-step sponsors and people in peer support groups who do not charge for their services, sober coaches can come with a hefty price tag. Because it is not an empirically validated service, it is highly doubtful that insurance companies will cover the cost of a sober coach.
The cost of sober coaching services appears to be variable, depending on the coach's level of expertise, experience, services, and location. Overall, the costs of a sober coach are higher than the costs associated with therapy for substance abuse.
What Sober Coaches Are Not
Unless The Sober Coach Has A Graduate Degree And State Licensure In One Of The Following Areas, They Are Not:
Therapists
Counselors
Physicians
Sober coaches should not be used as substitutes for any part of an empirically validated substance use disorder treatment program. The personal description of one widely known recovery coach is that the person functions similarly to a physical trainer. Sober coaches cannot lift weights for their clients, but they can give them the support to lift the weights themselves.
Is Getting a Sober Coach Worth It?
The financial cost of treatment for substance use disorder is often expensive, even for individuals who have good insurance coverage. The cost of recovery is further compounded by hiring a sober coach.
The decision to get a sober coach is strictly personal. If the benefits outweigh the costs and increase the person's likelihood of sobriety, it is worth it.
Some Questions To Consider Before Hiring A Sober Coach Include:
Will getting a sober coach put an undue strain on your finances?
Do you have family members or friends that can provide support during recovery?
Are you attending peer support groups like Narcotics Anonymous or Alcoholics Anonymous? Have the support groups provided the type of support that you need?
Do you have a sponsor at your peer support group?
Have you made contacts in peer support groups or group therapy that you can rely on outside of the treatment?
Is your home environment safe and free of substances of abuse?
If you answer "yes" to most of these questions, then you most likely do not need the added expense of a sober coach. If you answer "no" to some of these questions, investigate the reasons why you are not getting what you need from your support system.
Sober coaches can be helpful, but they may not add anything significant to a well-rounded recovery program, especially when the cost is factored in.
If You Believe A Sober Coach Is A Component That Will Make Your Recovery Successful, Go For It.
Get a coach that has some formal training, preferably as a counselor or therapist. They should at least have a certification as a sober coach or life coach.
Professional coaches often want their clients to sign contracts for specific periods. Start with a trial period to make sure the sober coach is compatible with your needs.
Lean toward organized coaches that have formalized plans.
Make sure that the coach encourages you and makes you feel positive.