Elizabeth, New Jersey's fourth-largest city, is a major transportation hub for commuters on the roadways and railways that is located about 12 miles outside New York City. Port Newark/Elizabeth is among the busiest ports around the globe, and portions of Newark International Airport have an address in Elizabeth.
English settlers founded the area, initially named Elizabethtown, in the mid-1600s. It was later named after the wife of Sir George Carteret, Baronet, one of the two Proprietors of the colony of New Jersey, and not England's Queen Elizabeth I, as some have thought.
Elizabeth serves as the seat of Union County and is home to several industries and manufacturing companies. Popular Science magazine recognized it as one of "America's 50 Greenest Cities" in 2008, and people who watch The Sopranos may recognize it during the opening credits for the HBO show.
While the city has been recognized in pop culture and the media, it also has its share of challenges to manage, among them crime, unemployment, poverty, and substance addiction. Much of New Jersey is battling the opioid public health crisis that has rippled throughout the U.S. for some years, with no signs of slowing.
As people continue to use drugs, alcohol, and other harmful substances, the threat of overdose remains, which means places like Elizabeth will need access to drug rehabilitation programs that can help people leave substance abuse behind.
New Jersey is not sitting down and letting addiction take over its residents. Learn how the state is tackling substance addiction and how addiction treatment can work and make recovery a possibility.
Elizabeth Drug Rehab Statistics
Like much of the state and the rest of the United States, Elizabeth has seen the problems with addiction on the homefront. Overall, Union County reported that 147 suspected drug-related deaths happened in 2019. That same year, New Jersey reported 3,021 overdose deaths statewide.
That figure is lower than the number of suspected overdose deaths in 2018, which was 3,102 suspected, but the state has reported that it has seen the number of drug-related overdose deaths go up in the past decade. The spike in overdose deaths in the state has been mostly linked to the abuse of opioids, according to the National Institute on Drug Abuse reports.
Its data shows that "Nearly 90% of the 2,900 reported drug overdose deaths in New Jersey involved opioids in 2018—a total of 2,583 fatalities (and a rate of 29.7)."
Various factors are responsible for the escalating opioid crisis, including widespread access to prescription opioids, more heroin trafficking, and more people using potent synthetic opioids like fentanyl. Fentanyl and its analogs were responsible for 28,400 deaths in 2018, NIDA reports.
Fentanyl is often added to heroin to make the drug stronger and make the dealer's heroin supply last longer. It also can be passed off as heroin to unsuspecting users who are unaware of the product they're getting.
Most Commonly Abused Substances in Elizabeth, NJ
Many substances are circulating through Elizabeth's communities for people to misuse to the point where they have developed a substance use disorder. Alcohol and opioids are most often used among residents there, according to this report.
In 2017, 1,373 people enrolled in a rehab program for heroin use, counting for 41 percent of admissions that year. Also, during that year, 1,110 people were admitted into treatment for alcohol, making up 33 percent of admissions. Some people have sought treatment for marijuana, cocaine/crack. Illicit drugs are not the only substances that send people to rehab. It is common for people to seek help to end prescription drug misuse for opioids and benzodiazepines.
New Jersey Takes Action
The opioid crisis has prompted New Jersey to take action. An organization in the state, the Partnership for a Drug-Free New Jersey, hosts town hall meetings throughout the state to teach the public about prescription opioids and responsible use of the medications. Not everyone disposes of prescription medications properly, which often means they end up in the wrong hands.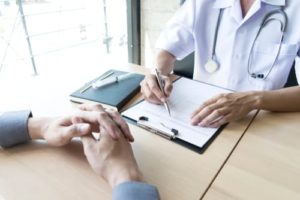 There's also the practice of overprescribing medications, which means more are being handed off to friends, family, and strangers. State healthcare providers wrote 4.9 million prescriptions for opioids in 2015, and the majority of the excess prescription pills weren't thrown out or destroyed.
An effort has been made to reduce the number of prescriptions issued, and it has made a difference. According to NIDA, New Jersey providers wrote 38.9 opioid prescriptions for every 100 persons in 2018, compared to the average U.S. rate of 51.4 prescriptions.
State leaders have also launched the Office of the New Jersey Coordinator of Addiction Response and Enforcement Strategies (NJ CARES), which works to connect people with substance use disorders with addiction treatment options. Opioid Response Teams (ORTs) were created under the NJ CARES office, and they work around the clock seven days a week to help people who are struggling with opioid abuse.
Quick Addiction Treatment
Chronic use of a substance can lead to addiction, which is a progressive disease that can change the structure and functioning of the human brain. In some cases, these changes are irreversible. Once substance use reaches the addiction stage, it means that substance use is severe. This presents as the user not being able to control their substance use despite the consequences.
Recovery from addiction is possible with a lot of patience, time, and various treatment methods. The most effective strategies involve the guidance from accredited facilities that can offer long-term professional treatment that can make sobriety possible.
It is essential to treat addiction with a multifaceted approach that addresses an individual's physical, psychological, and social needs. Recovery programs work best when they address not only the person's substance abuse but any unresolved issues and mental health disorders, which will likely be diagnosed during treatment. Each of these factors can play a role in the development of addiction.
Seeking treatment at a facility for an addiction is a personal decision from the time it starts to the time that treatment ends and even beyond. Keep in mind that the most effective plans address the specific needs of the person receiving treatment. You will not be alone during this process, and there are many people to help guide you through this journey.
Before you begin, you'll meet with addiction care professionals that will review your needs and help you create a customized program that makes your recovery goals attainable.