Located in the north-central part of New Jersey, Union holds a population of 556,341 and 21 municipalities. It is considered the seventh most populated county in New Jersey, and it's the birthplace to actors, writers, and some professional athletes. Despite some of its good history, it's currently struggling to contain an opioid epidemic that's ravaging the state.
It's hard to ignore the opioid epidemic that's been affecting the country and spreading around the world. The National Institute on Drug Abuse (NIDA) estimates that 128 people die of opioid overdoses each day. The misuse of prescription painkillers, heroin, and synthetic opioids like fentanyl have caused social and economic welfare. It has cost taxpayers an estimated $78.5 billion each year due to healthcare costs, lost productivity, and crime.
The National Institute on Drug Abuse relays that 21 to 29 percent of those prescribed opioids for chronic pain will eventually misuse them. Eight to 12 percent will develop an opioid use disorder. The numbers go further and describe four to six percent of those who misuse their prescription will transition to heroin. Lastly, 80 percent of those who use heroin for the first time abused their painkillers.
The devastation of opioid addiction extends well beyond the user, and the stories continue to pile up about its effect on families and the community. Opioid treatment in Union is crucial, and getting the message out to those needing help will change the lives of users and the community alike. Opioid use disorder isn't necessarily a death sentence, but without the right support, an opiate user can expect to enter an early grave.
If you're at the end of your rope and you know it's time to get the help you deserve, opioid treatment in Union could be the opportunity that's missing from your life. Keep reading to learn more about how your areas have been affected and how addiction is treated.
How Opioid Addiction is Affecting Union
Union has thrown all of its resources at battling the opioid epidemic after 133 overdose deaths took place in 2018, which doubles the number registered in 2015. Several county initiatives, like the CLEAR Program and Operation Helping Hand, were designed to reduce opioid overdose deaths.
The epidemic has affected Union significantly, and without some new initiatives, the community will continue to deteriorate. In most cases, opioid addiction leads to theft, which will cause businesses to leave without intervention causing harm to the local economy.
Union is one of six counties to implement the program, thanks to Attorney General Gurbir Grewal. "This is a program that we strongly believe in, and we want to see this work," according to Prosecutor Julie Peterman.
Union Substance Abuse Statistics
The government website, New Jersey Cares, reports that 1,595 overdose deaths have taken place between January 1st and June 30th, 2020 throughout New Jersey, and 1,789,327 opioid prescriptions have been dispensed. In Union alone, in 2019, there were 147 suspected overdoses, 851 naloxone administrations, and 187,039 opioid prescriptions dispensed. In 2020, to this point, 80,925 opioid prescriptions have been given, 75 suspected overdose deaths, and 359 naloxone administrations.
The numbers continue to affect the area significantly, and those requiring opioid treatment in Union continue to skyrocket. Fortunately, the techniques implemented in addiction therapy for opioids can help you overcome this terrible affliction.
Union Opioid Withdrawal and Treatment
For some, it may be your first time experiencing opioid withdrawal. Maybe your doctor determined you don't need the medication anymore or are ready to stop using illicit opioids. Either way, it's essential to know that opioid withdrawal is seldom deadly, but that doesn't mean it's a perfect science. We are all unique, and each case will present different challenges. The most common complaint is that it's an emotionally and physically draining process that will test the individual in question.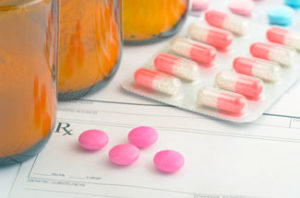 Although the process isn't deadly compared to alcohol or other drugs, it can lead to relapse, which could kill the person if they revert back to their old dose with a lower tolerance. It can also lead to dehydration that can be fatal. Opioid withdrawal mimics symptoms of the flu, including nausea, diarrhea, and vomiting. It's commonly accompanied with intense sweating, dehydration, and a low-grade fever. The first step should be to enter medical detox to ensure you have a watchful eye to ensure your safety.
Once you complete detox and commit to opioid treatment in Union, you'll discover that a team of professionals will oversee your stay and make sure the process is tailored to your specific needs. It could mean entry into a residential or outpatient treatment program, dependent on your situation. Either way, if you're ready to get the help you deserve, it's only a phone call away.